Mugambi Jouet's upcoming book on American exceptionalism and its contradictions provides an original outlook on what separates America from the rest of  the world.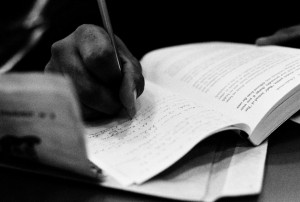 NEWS
Mugambi Jouet was interviewed on the international TV station France 24 about the Ferguson crisis and modern America's challenges. He was also interviewed on French national public radio about his book.
His academic articles are now on SSRN, including his study of human rights in America and the summary of a future article on war crimes in the prestigious Vanderbilt Journal of Transnational Law.
The New Republic published an article by Mugambi Jouet comparing the death penalty in America to Europe, Canada, Australia, and New Zealand.
The Huffington Post features Mugambi Jouet's blog, including articles on international human rights, the Obama presidency, health care reform, gay marriage, gun control, the First Amendment, and immigration reform.
Salon headlined articles by Jouet on the death penalty, mass incarceration, the separation of church and state,  and other issues.
Guernica Magazine featured articles of his on the Syrian crisis and "American exceptionalism," as well as on religion in America.
In Slate France, Mugambi Jouet explored the relationship between certain aspects of American exceptionalism and American decline.
In Le Monde, he discussed the polarization of American society and the harshness of the U.S. penal system. In Libération, he further examined the Ferguson crisis.

The Hill, the Washington, D.C., newspaper, published an article in which he analyzed the Supreme Court's latest decisions.
Truthout headlined articles by Mugambi Jouet on various dimensions of American exceptionalism and on Paul Ryan's rather libertarian ideology.
Mugambi Jouet was quoted in a Wall Street Journal article discussing the Dominique Strauss-Kahn criminal case. He was also quoted in an article by a Canadian reporter concerning Russia's actions in Ukraine.
Le Nouvel Observateur, the prominent French magazine, ran an article of his on the U.S. death penalty.